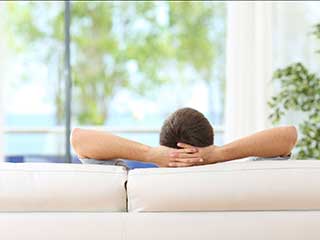 Why Does Air Quality Matter?
It probably seems like the air indoors should be just fine and free from pollutants already, so why would you need to concern yourself about the quality? Unfortunately, this isn't the case. Just because the air is indoors doesn't mean it's free of being contaminated! This low-quality air can drastically affect the health of you and your family. Particularly, children and the elderly may have issues breathing because of it. Allergy sufferers will have to deal with runny noses and otherwise even while indoors, and healthy individuals will likely find themselves fatigued too. Assuring your air is clear is particularly important if anyone in the home as asthma or other such breathing troubles to begin with!
What May Pollute The Air?
Pet dander is common in a lot of homes, but as much as it likely seems harmless, it can have an effect on more than just allergies! It, just like dust and otherwise, builds up over time if left to accumulate, particularly in the ducts, and will continue to be dispersed through the air. Dirt and other materials alone brought in by your air duct can heavily lower the quality if it isn't regularly cleaned. Pests are a big concern as well, as insect waste acts as an allergen and rodent waste may be carrying diseases. Mold can be very dangerous if the spores are inhaled and it's left to continue spreading.
Let Us Handle Everything
One of our trained technicians would be happy to come out and help you start to improve the quality of your home's air! We offer an air quality test that can tell you specifically how good or poor the air is, as well as what exactly is contaminating it so you know what to look for! Along with that, an air duct cleaning is a great way to clear out whatever may be lingering there and tainting the air as it passes through.
Take The First Step
Call Air Duct Cleaning Richmond now to schedule!