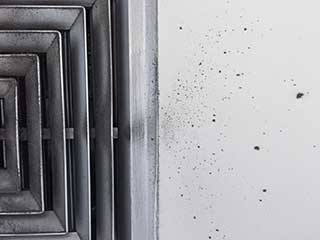 Your air ducts are vital to the comfort of your home - and yet they are often overlooked. Small and discrete, they can easily be forgotten. Sometimes, you may experience issues in your house that have to do with the air ducts, but you may not even consider them as the cause. Here are three signs to keep in mind that will help you identify problems with your air ducts.
Unwelcome Rodents In The Ducts

Rodents and other pests unfortunately find their way into our homes sometimes. There are many things you can do to avoid this problem in the first place, but if they've gotten in, you need to deal with the situation immediately. Rodents can live in your air ducts and will require professional removal. You may see the animals in your home or near the vent, or you may hear scratching noises inside the walls or ceiling. Don't hesitate with seeking help if you suspect that rodents are living in your ducts.

Lack Of Airflow From The Vents

This can be as a result of damaged ducts, buildup of dust and dirt, or blockages. Inadequate airflow can lead to poor air quality in the home, which may impact the household negatively. Stale air is both uncomfortable, and potentially hazardous to the health of your family members. Our professionals can test the air quality in your home, and solve issues with airflow from the ducts.

Don't Ignore Signs Of Mold

These signs may include visible mold, bad smells from the vents and air quality issues. If you experience any of these signs, it's important to take action quickly - mold growth can spread quickly, rendering it harder and harder to clean the ducts. In many cases of mold, replacement is necessary.
Air duct problems should not be ignored. It's easy to keep going about your daily life without paying any attention to the ducts and vents in your home, but the earlier problems are addressed, the easier they'll be to sort out. Our professionals are your local experts.