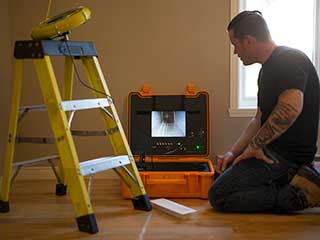 What Should You Look For?
How do you know if it's time to get your air ducts cleaned out again? There are a few things you can look for that can tell you they could use it! Inspect your vents and area around your ducts, not only for signs of dust build up, but also potentially indications that rodents or insects have been around such as foul odor or insect husks. If you have unwelcome guests making a mess in your ducts it's certainly time to get them cleaned out as quickly as possible! Other things to keep an eye out for are spikes in your energy bill, or problems with allergies or breathing amongst those living in your home.
What's The Problem With Dirty Ducts?
There are many issues with leaving your ducts full of dust, debris and grime. If you have rodents or insects making themselves at home in your air ducts, there can be all sorts of damage from their presence. Not just in the ducts themselves either, but in other parts of your home. If they die in the duct, or even simply spread waste, the smell is certainly going to be noticeable over time. Health is also a matter of concern, not only from the air being contaminated by dust and dirt, but potentially also from rodent waste which can carry diseases. Energy spending is also a big factor, as your heat or air condition will have to run longer to spread air through the home thanks to the blocked-up ducts making it a struggle to get past.
Our Experts Will Clear It Out
Whatever the problem may be, our trained technicians will be able to get your ducts completely cleared out in no time! We use only the highest quality equipment available to make sure that all debris is safely removed from the ducts and disposed of so there's no risk of cross-contamination.
Don't Wait Any Longer
Contact Air Duct Cleaning Richmond and take the first step towards a far healthier home today!
We also offer the following services: