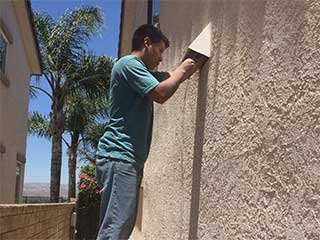 Signs That It's Needed
If you're unsure how to tell whether or not it's time to get your dryer's vent cleaned, don't worry! We've got a few easy ways to check. Keeping an eye on your energy bill is always a good idea, but particularly note any steady rising over time that you don't know the source of. The problem may be with your blocked-up vent. Another thing to notice is whether it seems like your clothes take longer to get dry than it used to, especially if you have to make the cycle run longer in order to get the dampness completely gone. Lastly, you can probably visually check the vent yourself and see if it looks clogged up.
What's The Importance Of A Cleaning?
While it may not sound like anything that's all that pressing, the fact is that a periodic cleaning of your dryer's vent is necessary both for the sake of your energy spending, as well as your safety. Lint and other substances stuck in the vent makes it harder for the air to pass through and dry your clothing, which is why it winds up taking longer than before. This additional run time for your dryer is what wracks up the energy costs in the long run. Most importantly, however, is that it's a fire hazard. The lint can start to melt and burn due to the high temperatures and start a spark.
We'll Handle Everything
With the safety of your home on the line, you want to make sure that your vent gets properly and completely cleaned out! That's exactly what you can count on with our trained technicians. We'll be out as soon as possible and use the highest quality equipment to ensure that your vent will be utterly clear before you know it. You can rest assured that your dryer will function easier, and no longer be a hazard.
Schedule Your Appointment Today
Contact Air Duct Cleaning Richmond now and let us get to work on your dryer's vent right away!